In 2018, SJC launched an extensive improvement and redesign programme for its equipment range.
Schneider Jaquet's asset: 150 years of innovation
Since 1868, Schneider Jaquet has designed and manufactured cereal cleaning and separation equipment. Schneider Jaquet's 150 years of innovation and reputation have made it a reference provider of sorting, calibrating and sifting solutions using planetary movement in France.
Its separator cleaner range thus appeals to a broad range of customers: agro-businesses, silos, Cumas (agricultural equipment user cooperatives), farmers, etc. The industrial separator cleaners are general purpose and meet all cleaning and separation requirements. From 2.5t/h to 400t/h, they also perfectly adapt to all types of grains and seeds: wheat, corn, barley, oat, flax, rapeseed, peas, sunflower seeds, faba beans, etc.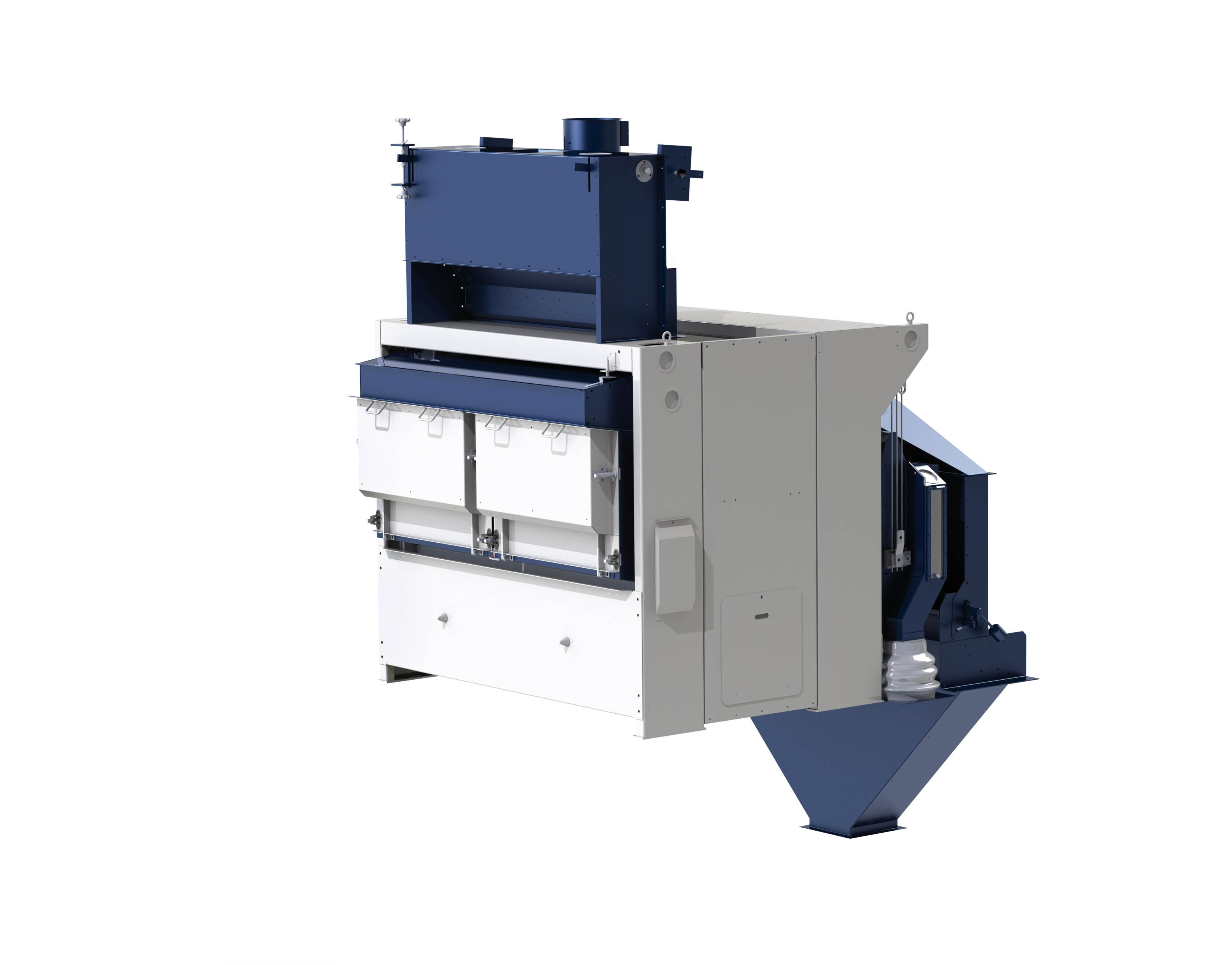 The enterprise is now also extending its expertise to other fields, such as wood processing, animal flour, insect sorting, plastic matter separation, grape seed cleaning, etc.
These separator cleaners can also be easily adapted to all cleaning and separation processes for solids. The sifters operate on the basis of planetary movement, allowing better distribution of grains all over the sifting surface and thus enhancing the flow rate and yield in a limited area. Planetary movement of the suspended chamber is created by off-centred bulks powered via a low-power electric engine on a vertical shaft.
The separator cleaner also contains a first level with a lump-breaking and sifting function, which by feeding through good product, retains large waste and channels it towards dedicated exits. Good product is filtered to a second sift-drum level enabling separation of fine products to be channelled towards the screening exit. Good product is then sifted and moved on a sheet towards the exit suction, enabling full, instant and efficient extraction and recovery of light particles: hulls, light, hollow grains and broken rice via airflow separators using a grain cascade.
Lastly, the separator cleaners offer a wide range of options.