Innovation / improvements (2022-2023)
New machine range.
This new range has many advantages.
The mobile part is 30% lighter than the old generation, which lowers energy consumption (divided by 2).
Our cleaners separators know an innovative work on the air circulation, which makes it possible to optimize the air distribution
and thus to avoid the disturbance of the general network.
The new construction of sieves and ball holders limit product retention and improve unclogging for the benefit of cleaning flow and quality.
Innovation / improvements (2018-2019)
New door opening and closing system.
A cylinder system was designed to open and close the door faster, but also to simplify the sift clamping system. The door re-closes, locking the sift and eliminating the manual action necessary before.
This system helps to reduce maintenance time and cost.
It allows operators to gain 70% more time and means sifts can be changed in 1.30 minutes instead of 5 minutes.
The ergonomic door also considerably reduces the number of machine parts as there is no longer a clamp.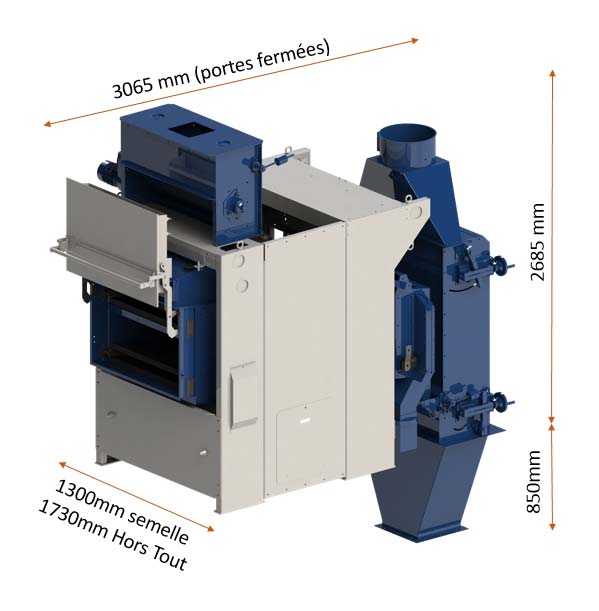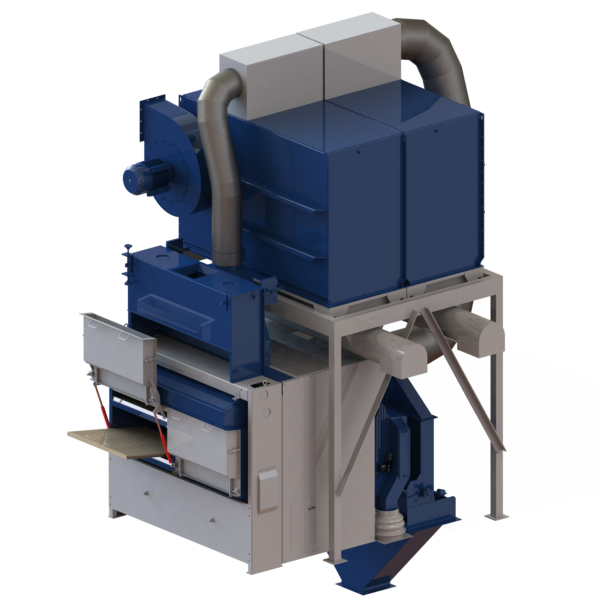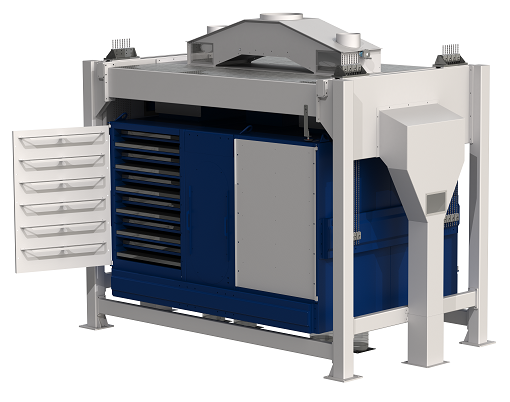 The layered-casing SNST 1150 was designed to adapt to the multiple constraints encountered by our customers during the study of projects for renovation of existing ageing installations, increasing capacity or even building new silos.
Layering casings enables a lot of floor space to be gained, allowing the machine to be installed "instead of" an old machine with significantly lower cleaning capacities.
Cleaner with built-in independent suction
(also a separate version for height constraints)
High capacity calibrator (70 tph)
with built-in lump-breaking function